Will Brown is pleased to present Supportfolio #1, a limited edition collection of photographs by artists Dru Donovan, Gregory Halpern, Sean McFarland, and Emily Prince.
The first in a series of Will Brown Supportfolios, edition #1 affords the opportunity to own works by four of today's most significant emerging artists. All artwork has been generously donated by the artists and all proceeds will directly support the ongoing realization of Will Brown's exhibition and event program. Supportfolio #1 is available in a signed edition of 10 for $1,000 and comes in an 11x14 archival portfolio designed by Will Brown. Contact us at wearewillbrown@gmail.com for more information or to purchase your copy.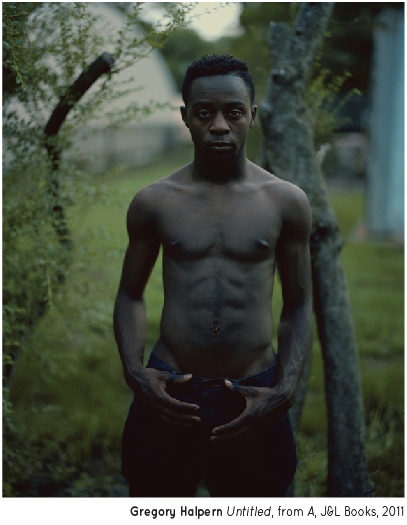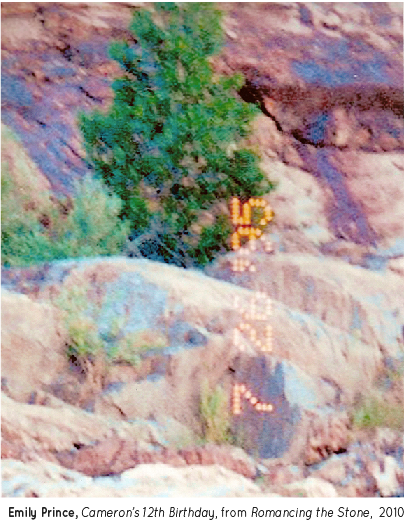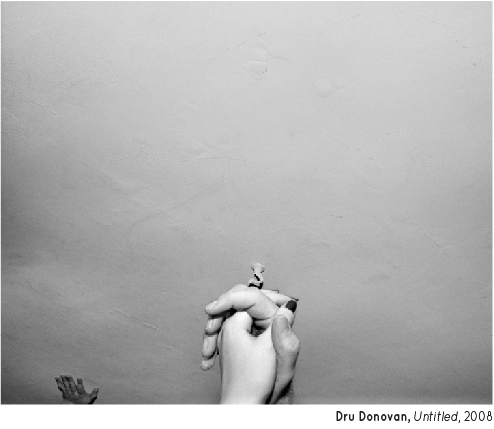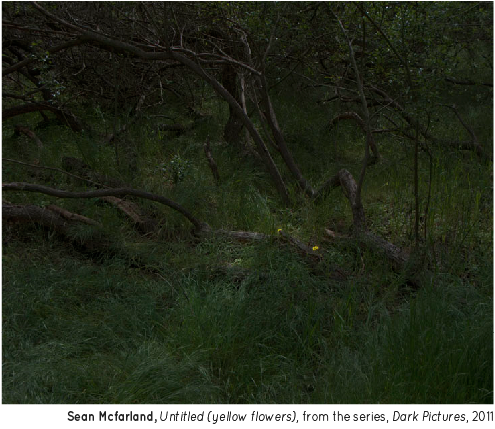 Gregory Halpern has published three books of photographs: Harvard Works Because We Do (WW Norton, 2003); Omaha Sketchbook (J&L Books, 2009); and most recently, A (J&L Books, 2011), which features images made on a series of road-trips through the American Rustbelt. A is a finalist for the International Photobook Award Kassel, and will be featured in The Photobook: A History, Volume 3, by Martin Parr and Gerry Badger. Solo exhibitions include Clamp Art, New York, SF Camerawork, San Francisco, and the Carpenter Center for the Visual Arts, Harvard University. He holds a BA in History and Literature from Harvard University and an MFA from California College of the Arts. He currently teaches Photography at the Rochester Institute of Technology and at the Harvard University Graduate School of Design. He lives in Rochester, New York.
http://www.gregoryhalpern.com/
interview with Jason Fulford and Vice Magazine: http://www.vice.com/read/gregory-halpern-photo-book-a
Emily Prince makes process-driven non-linear maps, which most often manifest in drawing-based installations, sometimes site-specific, and often integrating time. Her work investigates how we as humans process the passage of time and mark those things that are gone. Prince's work has been exhibited at Jack Hanley Gallery, San Francisco/New York, Haines Gallery, San Francisco, Kent Gallery, New York, Saatchi Gallery, London UK, The Drawing Center, New York, and Venice Biennale, Italy. She graduated from Stanford University in 2003 with Bachelor's Degrees in both Studio Art and Psychology and completed her MFA in Art at U. C. Berkeley in 2008. She lives and works in San Francisco.
http://www.emily-prince.com/
reviews of Emily's project, American servicemen and women who have died in Iraq and Afghanistan, http://www.saatchi-gallery.co.uk/project_room/emily_prince_reviews.htm
Dru Donovan has been included in reGeneration2: Tomorrow's Photographers Today, at the Musée de l'Elysée in Lausanne, Switzerland and in the 2010 California Biennial at the Orange County Museum of Art. In 2011 TBW Books published her first book, Lifting Water, and a collection of her images was recently published in Blind Spot magazine. Currently, she is one of the 2011-12 Lower Manhattan Cultural Council Workspace residents. She received a BFA in photography from California College of the Arts and an MFA in photography from Yale University, where she was awarded the Richard Benson prize for excellence. She lives and works in Brooklyn, New York.
http://www.drudonovan.com/
interview with the artist about her recent project, Lifting Water:
http://www.americansuburbx.com/2011/10/interview-dru-donovan-2011.html
Sean McFarland is an artist whose work explores the relationships between the process of image making, artifice, photographic truth, and the representation of landscape. Solo exhibitions include White Columns, New York, Jack Hanley Gallery, San Francisco, and Eli Ridgway Gallery, San Francisco. His work has been included in shows at the San Jose Museum of Art, Indianapolis Museum of Contemporary Art, Art/Miami/Basel, and the Yerba Buena Center for the Arts. Among his awards are the Baum Award for Emerging American Photographers, a John Gutmann Fellowship, a 2011 Eureka Fellowship, and residencies at the Kala Art Institute and the Headlands Center for the Arts. His work is in the collections of the Oakland Museum, Berkeley Art Museum, San Francisco Museum of Modern Art, and the Whitney Museum of American Art Library. McFarland earned a BS in Computer Information Systems and Studio Art from Humboldt State University in 2002 and an MFA in Photography from California College of the Arts in 2004. He lives and works in San Francisco.
http://www.sean-mcfarland.com/
interview with the artist: http://www.youtube.com/watch?v=w9PnhSUT_l0